Claire Howatson (chowatson) on: Class 1
Welcome back to Class 1
It has been lovely seeing all of the children after the long summer break. We have loved hearing about all of the adventures that the children have been up to on their holidays. We would also like to welcome some new children into class who have settled very well and are enjoying all the fun activities that are happening in class.
Class 1 bake off.
This month we have been having lots of fun cooking and baking. We have made delicious items such as plum crumble, pizzas, biscuits and apple tarts. We have enjoyed exploring all of the different ingredients. When we made plum crumble we crumbled the mixture between our fingers and mixed the ingredients with a big wooden spoon. We have tried lots of different foods that some of us have never eaten before. We hope that our mums and dads loved tasting our wonderful treats.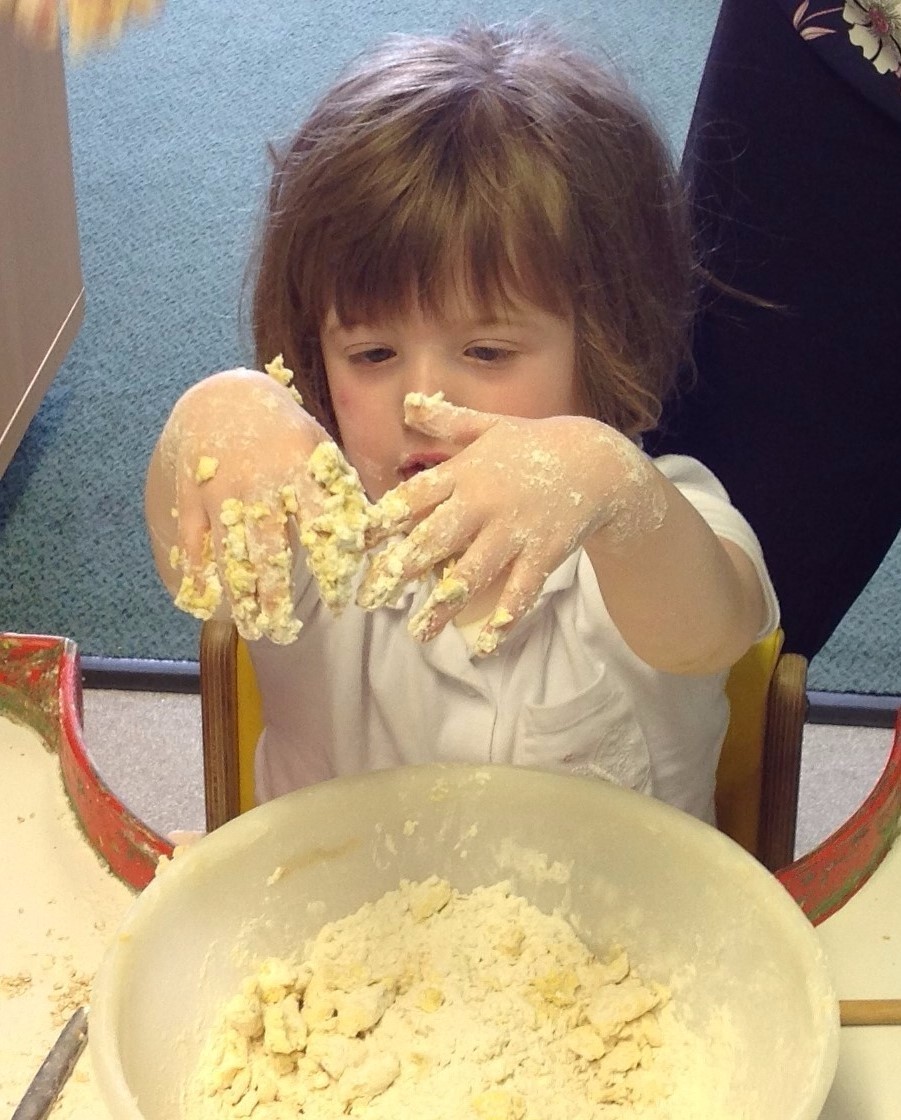 Not only have we been baking with food, we have been painting with them too. We made some lovely fruit and vegetable prints. We pressed the food into the paint and pressed it onto the paper. We enjoyed all the different smells that some of the fruit had especially the strong lemon and some of us had a little nibble on it too.
---